Our Concert Schedule: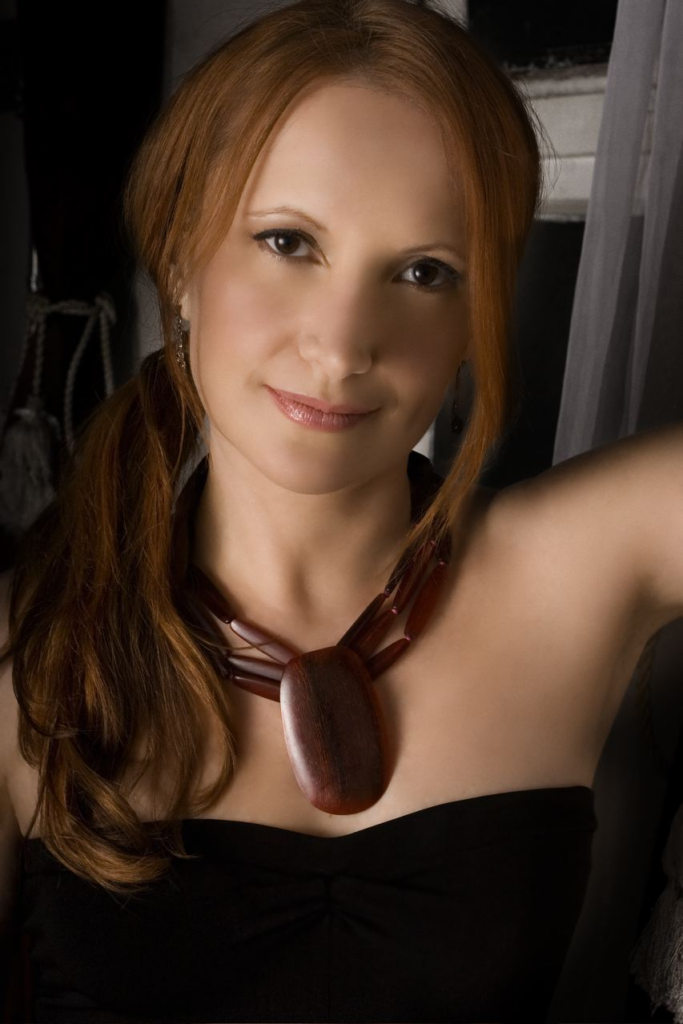 Romanian born pianist GABRIELA IMREH has captivated audiences on five continents performing with many of the world's leading orchestras including the Vancouver Symphony, National Russian Philharmonic, London Mozart Players, Hong Kong Philharmonic, Copenhagen's Tivoli Festival Orchestra, and the Buenos Aries Philharmonic at Teatro Colon where she recently performed the Tchaikovsky Concerto No. 1 to a sold out house. She has worked with such top conductors as Sergiu Comissiona, Yan Pascal Tortellier, Cristian Mandeal, Toshyuki Shimada and Edward Serov, and has appeared as soloist throughout the USA on a number of extensive tours with the Philadelphia Virtuosi Chamber Orchestra and on three tours to South America including performances at several international festivals and on Brazilian National Television. As a recitalist, she has given concerts in over 150 American cities from coast-to-coast and performed at New York's Lincoln Center and Weill Hall at Carnegie Hall as well as a number of prestigious halls in Europe.
GABRIELA IMREH'S series of CDs on the Connoisseur Society label have received many accolades from the world press, one was a finalist for a Grammy Award. Her recording of the complete Soirées de Vienne by Franz Liszt was praised by former New York Times chief critic Harold C. Schonberg for her "delicious playing,"; and Fanfare described Gabriela as "a major talent," and the recording as "state of the art…a delightfully ear opening release." Naxos American Classics has recently released her recording of the Howard Hanson Fantasy Variations with the Philadelphia Virtuosi, and her newest solo CD "Transcriptions" on Arabesque is produced by Max Wilcox, the legendary producer of all of Arthur Rubinstein's recordings at RCA. This latest release prompted the Philadelphia Inquirer to proclaim Gabriela "a world class talent." Soon to be released is a Naxos world premiere recording with the Bournemouth Symphony of the Vittorio Giannini Piano Concerto, a major work completely forgotten since its 1937 premiere by Rosalyn Tureck. Gabriela's numerous live radio appearances have included national and worldwide broadcasts on the Canadian Broadcasting Corporation Radio 2, Romanian and Hungarian State Radio, WFLN in Philadelphia, and National Public Radio's "Performance Today."
A sought after teacher, GABRIELA IMREH has taught on the faculty at several universities including the graduate faculty at The College of New Jersey and as visiting scholar and guest professor at the University of Connecticut. She has lectured and given master classes at numerous universities throughout the USA and the world, including London's Royal College of Music and the University of Maryland, and as Featured Artist Clinician at several state, national, and international music teacher conferences. Recently, she was a special guest artist for the Kampala Music School where she gave master classes and performed several benefit concerts in aid of the school and the Ugandan Women's Effort to Save Orphans.
GABRIELA IMREH is the co-author of a ground breaking book: Practicing Perfection: Memory and Piano Performance, a book that has helped to revolutionize the way pianists and psychologists approach problems in musical memory. She has also co-authored many articles on this subject that have been published in leading journals such as Psychological Science in the USA, Piano Journal in the UK, and Medecine des Arts in France. Always looking for new challenges, she collaborated on a special project with New York choreographer and film director Doug Varone, where she performed on stage not just as pianist, but as an actress/dancer in an innovative theatrical presentation. This work was presented for a week of performances at the 2003 Jacob's Pillow Dance Festival to rave reviews.
GABRIELA IMREH, who is fluent in five languages, was born in Tirgu-Mures, Transylvania and began studying piano when she was five years old. Her parents were engineers with no formal training in music; nonetheless they surrounded her very early with books, music, and art. Her mother, who had a great passion for classical music and grand opera, stimulated Gabriela's interest and helped guide her work. At age 8, under the urging of her teachers who recognized her great talent, Gabriela's parents moved their home to Cluj-Napoca, where she could continue in the Performing Arts School and later attend the "Gheorge Dima" Academy of Music. There she graduated summa cum laude as the top conservatory student in Romania. Her studies with Harald Wagner were augmented by work with Nina Panieva and seminars in Hungary with Gyorgy Sebok and in East Germany with Peter Solymos and Rudolf Kehrer. Making her professional debut at age 16, she was a frequent performer with state philharmonic orchestras throughout Romania and on Romanian and Hungarian national television and radio. Her engagement and subsequent secret marriage to American conductor Daniel Spalding in 1985 was eventually given state approval the following year under pressure from the American government. The couple was later allowed to travel to the United States and they currently reside in New Jersey.
Gabriela Imreh is recorded exclusively on the Connoisseur Society label:
Liszt: Soiress de Vienne after Franz Schubert (complete) Connoisseur Society #4226
"Imreh is an interesting pianist. One of the first things to be noticed in her playing is her use of the pedal. She's not afraid to pedal through harmonies, and she does it with such a sensitive ear that the textures never sound blurred or heavy. She also is something of a throwback to the old romantic style, with her constant but controlled tempo fluctuations. These allow the music to have variety in phrase. She uses her warm piano sound to good advantage, never sounding flurried even in heavily fortissimo passages. But basically she is a lyricist who sings her way through these lovely…Liszt pieces with real personality. In short, this Romanian pianist is a surprise package, and the faithful recorded sound sets her delicious playing off to best advantage."
Former New York Times critic HAROLD C. SCHONBERG, writing for AMERICAN RECORD GUIDE
"…her eventful interpretations give the Soirees just what it needs…her climaxes ring out firmly, her legato is sweet…because she commands such a wide variety of touch, especially at the quiet end of the spectrum, she manages to tint the music with constantly shifting colors…most of all, because she has such a flexible sense of rhythm, she manages to tease the music to a degree rarely attempted by contemporary pianists. To my ears she's a major talent…All in all, a delightfully ear-opening release."
FANFARE
"Gabriela Imreh is an elegant pianist with a lovely sense of pacing and a good feel for rubato. She also catches the balance between the Lisztian moments and the Schubertian extremely well; the more introverted passages are finely and thoughtfully shaded, but extrovert virtuosity is equally relished."
BBC MUSIC MAGAZINE, UK
"This music, written for nimble and light fingers as much as for a carefree spirit, finds a loving and faithful interpreter in Gabriela Imreh."
PIANO JOURNAL, UK
Liszt-Spalding: Hungarian Fantasy for Piano & Orchestra Connoisseur Society #4213 (1998 FINALIST FOR A GRAMMY NOMINATION)
"The piano playing is glittering, light-fingered, luminous and refined…and she is heard in the loveliest of sounds."
PIANOFORTE MAGAZINE, UK
"This take on the Hungarian Fantasy is highly entertaining and exciting…Miss Imreh has more than enough of the panache and digital dexterity to prevent her avid percussion companions from overshadowing her. I'd certainly like to hear more from this pianist-in this repertory. If you thought this piece no longer holds any surprises for you, listen to this."
AMERICAN RECORD GUIDE
J.S. BACH: Chromatic Fantasy & Fugue, Partita No.1, Toccata in E minor, Italian Concerto, Chaconne in D minor (transcribed by Busoni) Connoisseur Society #4207
"Imreh captivates her audience with the spontaneity exhibited in the performances…a restrained Romantic sensitivity that is refreshing to hear in Bach performance."
CLAVIER
"The young Romanian pianist Gabriela Imreh has chosen a selection of Bach keyboard war-horses for her recording debut, placing her against some formidable competition. She demonstrates technical command of the repertoire. Her fingers are capable of negotiating the composer's complicated polyphony with the utmost clarity at often breakneck tempos. She offers a sinewy strength balanced by a feminine delicacy and lightness of touch that dazzle the senses. Imreh also displays a youthful impetuosity that removes the marmoreal figure with the powdered peruke and replaces it with a living, breathing human being."
AMERICAN RECORD GUIDE
"The young Romanian pianist Gabriela Imreh seems to be totally at ease in the challenging programme of Bach masterpieces. Her musical intelligence, nimble fingers and dynamic control combine to produce 63 minutes of very enjoyable listening, stylish and committed."
PIANO JOURNAL, UK
"Bach obviously holds no terror for her and she sails into his most difficult passages with aplomb. But there is respect in her approach too, this is not a showoff disc. The slower, less bravura segments are played with care and subtle attention to detail. Perhaps the quality which most impressed this listener in these performances, one that is essential to Bach, is its clarity. Every note, left hand and right, fast passages and slow, comes through with remarkable transparency. I would defy anyone who says he does not like Bach to listen to this recording and not come away with a new appreciation of his genius."
TRENTON TIMES, NEW JERSEY
Concert Reviews with Orchestra
"Gabriela Imreh…is not a name that anyone in the audience will forget. She possesses a brilliant technique with great clarity of sound and a wide range of tone colour. Her playing was filled with so many moments of exquisite beauty, that I was reminded of another great Romanian-born pianist, the legendary Dinu Lipatti."
SOUTH CHINA MORNING POST, HONG KONG
"With a doe's shy and graceful charm the Romanian pianist Gabriela Imreh floated like a fairy in a dreamland onto the stage in Tivoli's Concert Hall and seated herself at the piano. In her white silk dress the decolletee beauty could compare with the Bambi models and the fashionable creations from the couture houses of Paris. This charming vision of clean and classical beauty, however, was not just surface and glitter for the eyes. The musician Gabriela Imreh turned out to be a brilliant pianist with a delicate, light, and distinctive touch. She gave a beautiful, poetic, and singing tone to Rachmaninoff's 24 variations in a Rhapsody on a Theme of Paganini. Contrary to other pianists addicted to vulgar affectations, empty rhetoric, and technical bravura, the Romanian pianist brought out the romantic essence with a plastic modeling of tempo, sensitive rubato and beautifully breathed ritardandi."
POLITIKEN, COPENHAGEN, DENMARK
"Her playing was very expressive, her pianissimos among the most delicate this listener has ever heard…she played brilliantly, the cadenzas flawlessly, which is more than can be said for Rachmaninoff himself on his own recording of the concerto."
NEWARK STAR LEDGER, NEW JERSEY
"As Itzhak Perlman is prone to say, to be a successful artist, you have to have something more than brilliant virtuosity. You have to be a performer and sell yourself to the audience. Gabriela Imreh shows both these qualities and yet brings to the platform a charmingly modes style. She demonstrated her virtuosity with Rachmanioff's '1st Piano Concerto' and one could only sit back and admire the power and clarity that Imreh infused into the massive and rapid double-octave passages that Rachmaninoff seems to demand repeatedly…the concerto is full of haunting themes, and Gabriela Imreh played them with a delicacy and sensitivity without succumbing to the temptation of maudlin romanticism."
PORTLAND PRESS HERALD, MAINE
"The professional achievements of Gabriela Imreh reveal an accomplished, mature pianist, a fact proven by the number of concerts in Bucharest and other important musical centers of our country. In our city, Gabriela Imreh performed Beethoven's Emperor with tremendous success. Between the dynamic and massive sonorities of the outer movements, the second movement appeared fascinatingly imposing in an emotionally introverted interpretation."
SZATMARI HIRLAP, ROMANIA
"The concert's emotional highlight came with the Rachmaninoff concerto, featuring the impassioned skills of pianist Gabriela Imreh. The Romanian-born pianist attacked the piece, her hands displaying an uncommon fluidity on the keys. The piece spoke of outsized emotion, a hallmark of the Romanic movement, and Imreh's performance proved why the piece is one of the most popular piano concerti ever written."
AMARILLO GLOBE-NEWS, TEXAS
"Ms. Imreh delivered a phenomenal performance."
THE BERMUDA SUN
"As the petite pianist Gabriela Imreh leant across the huge grand piano, you could feel the 200 strong crowd pulled along with her out of their seats."
THE ROYAL GAZETTE, BERMUDA
"The highlight of the program was Romanian pianist Gabriela Imreh. Along with the ASO, Imreh poured herself into every note…Her interpretation was skillful and moving."
THE LAFYETTE DAILY ADVERTISER, LOUISIANA
"Imreh's performance, with deference to the great Liszt authority Jorge Bolet, must surely be definitive."
MONTANA STANDARD
"To crown the evening, pianist Gabriela Imreh astonished the audience with unbelievable acrobatics on the keyboard but never overlooking the interpretive aspects…we were treated to displays of the highest keyboard artistry."
SAN BERNARDINO COUNTY SUN, CALIFORNIA
"Never have I seen an artist given the response and attention you were given last Thursday. The warm ovation following the performance is evidence of the deep satisfaction of the audience."
KHCC FM Public Radio, KANSAS
"For the Concerto No.1 in F-Sharp major, there was a remarkably gifted young pianist in Gabriela Imreh, a native of Romania. Immediately she dug into the big chords of the piece and continued to underscore its lyrical and dramatic facets…Streaked with melancholy, the concerto required a vitality, which Imreh gave prodigally."
BANGOR DAILY NEWS, MAINE
"Imreh was amazing to watch as her fingers maniacally jumped across the keys. Any ice left on the roof of the Alberta Bair Theater had to be melted by that impressively charged performance. Imreh received a standing ovation before leaving the stage."
BILLINGS GAZETTE, MONTANA
"It was led by the bravura performance of Gabriela Imreh, a Romanian born pianist and virtuoso whose sometimes florid reading of Liszt's technically demanding music created the musical event for the evening…Her performance, strong, powerful, melodic and musically sound, didn't hide any of Liszt's stunning piano techniques and effects. She seemed instinctively to know what to give and to take from the compositions, asking the careful listener to hear with her and her piano as she bent the music to her will."
THE BILLINGS OUTPOST, MONTANA
"Gabriela Imreh unleashed tremendous energy in a confident and accomplished overflowing performance of the difficult and majestic Tschaikovsky Concerto."
ORADEA FAKLYA, ROMANIA
"During the next hour and a half the artist kept her spell on a fascinated and enchanted audience."
JOURNAL DE SAINT MALO, FRANCE
"Appearing on the stage of the Romanian Atheneum, Gabriela Imreh displayed confidence and grace in an electrifying performance."
SCINTEIA TINERETULUI, BUCHAREST, ROMANIA
ROMANIAN-BORN PIANIST GABRIELA IMREH DAZZLES AUDIENCE
"Imreh showed herself to be a philosopher of the piano, capable of great sweep and musical projection of ideas. The audience, brought to its feet in appreciation for a stunning recital, was privileged to hear a virtuosic, expressively passionate, spiritual young performer."
THE ALLIANCE REVIEW, OHIO
"In a program of Bach, Chopin, and Liszt, Imreh displayed impressive technical skills. She opened with Busoni's arrangement of Bach's Chaconne in D minor from the Sonata for Solo Violin, a formidable piece which she played with almost startling power. Cascades of notes poured from her slender hands and arms, her left hand as strong and resounding as her right. Her fingers flitted over the keys with breathtaking agility."
TRENTON TIMES, NEW JERSEY
"Gabriela Imreh, a Romanian pianist whose star is on the rise, played a challenging program at Fresno State University Tuesday evening…Imreh has the skill to make the work sound dramatic (and) presented a brilliant interpretation…It then continued with driving intensity, demanding amazing endurance and strength, which Imreh seemed to have in abundance."
THE FRESNO BEE, CALIFORNIA
"Imreh is an interpreter of great strength and conviction. The playing was technically impeccable…The pianist continued with Gaspard de la Nuit by Ravel (and) Miss Imreh's interpretation was beautifully poetic and wonderfully controlled…Overall, this recital was a memorable and inspirational experience."
JOURNAL OF THE FINE ARTS SOCIETY OF TEXAS
GABRIELA IMREH PERFOMED BRILLIANTLY IN DELTA CONCERT
"Cascading waterfalls of melody created by effortlessly dancing fingers on keys held an appreciative audience spellbound…Imreh provides educational insight into the character of the composer, and the personality of the music. She then plays it impeccably, transporting the listener to higher realms of appreciation. Her style, technique, and personality are transforming."
DELTA COUNTY INDEPENDENT, COLORADO